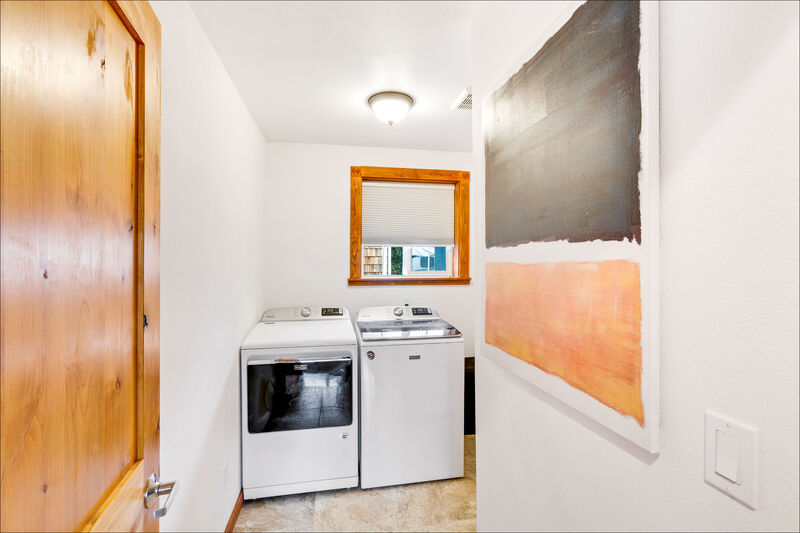 Cobblestone Cottage is just a stone's throw from the great Pacific Ocean. Waiting for you across the road and beyond the trees are miles and miles of wide sandy beaches.
About Cobblelstone Cottage
Kick your feet up in the dayroom, with its expansive windows overlooking the private yard. A quick jaunt into town will set you up with groceries for your stay, a great lunch or dinner, a movie, shopping or other touristy activities.
With two bedrooms and a futon, you can bring friends and family to enjoy this cute home with you. Or come by yourself to have spare room to work on projects and head over to the beach any time you'd like! There is high speed wifi so any relaxing videos or movies you've been saving to stream during your stay will be a breeze, and if you do have to take a video meeting, you're covered.
Enjoy the creature comforts of this newly constructed home. The master bedroom features a queen-sized bed, with walk-in closet. Its adjoining bathroom will wow you - with heated floors, smart bidet, oversized walk-in shower and double sinks.
The second bedroom has a full over twin trundle bed that the kids will love. Another bathroom with tub and shower features a ceiling fan with bluetooth speaker. There's also a full-size futon in the living room.
This house has a gated yard with a separate vehicle and pedestrian access, so you can come and go as you wish without hassle or sacrificing privacy.
Reviews
"This house is so conveniently located. It made it very easy to get to the beach or into Ocean Shores! There are so many treats in this house like the heated bathroom floor, ceiling fan that has a bluetooth speaker, and the chef's kitchen. Loved it!" - Wendy
More About Cobblestone Cottage
Spend an evening in the yard with the propane BBQ and custom seating! Two benches have a lot of space for friends, and then the matching picnic table invites people to eat outdoors, while enjoying the sun and the fresh ocean breeze.
If you like to dig for clams, just walk over to the beach with your gear, your clam license and dig. Diggable beaches run for miles in this area, so spread out and take your time looking and relaxing. Since the beach faces west, you can sit with your beachchair and umbrella and watch the sun sink beneath the waves.
About Ocean Shores
When booking with any of our properties in Ocean Shores, you will have endless options for seaside activities. When bringing your friends or family along, we're sure that each and every one of you will find an adventure worth diving into.
Visiting during the warm weather? Get ready for clamming season! Rent a moped or bike and take a ride around town, where you'll find the main drag. Here you'll find locally hand-crafted meals served in the town's restaurants as well as boutiques filled with souvenirs to take home!
The warmer days also mean horseback riding along the beach or whale watching tours, all within a short distance of all of our units.
Want to head to the beach during winter too? That's not a problem! The views are just as beautiful and it's still a great getaway from your everyday life. The main drag is still just as active with bowling alleys, shops and galleries to keep you busy.
The By The Sea By The Sea Promise
By The Sea, By The Sea is the only full-stack vacation rental management company in the area. We vow to make booking with us simple and exciting. While others know their way around it, we know that booking a rental property home for your vacation can be unfamiliar territory for some. Because we know this, we ensure that each of our properties is up to high-quality standards.
We do our absolute best to provide support to our guests when booking.
We are available to assist you every day of the year if you have any questions or concerns before, during or after your visit to our home. We have onsite property management available 24/7 for anything concerning that may arise.
30-Day rental
Due to city regulations, this home can only be rented for 30 days or more. Cobblestone Cottage is a perfect home for enjoying this wonderful area with your family. If you have questions about booking, please telephone us at any time.
Child Friendly
Clam Cleaning Station
All Dogs Allowed
Full Kitchen
Ocean Front Area
Partial Beach View
Propane Barbecue
Family Friendly
Cable TV Basic Channels
Kayak Rentals
Dune Buggy Rentals
High Speed Wireless Internet
Saltwater Fishing
Beach
Name: Cobblestone Cottage
Status: Active
Rating:

Type: House
Country: United States
State: Washington State
Destination: Ocean Shores
Location: Ocean Shores
Setting: Beach Front Area
View: No View
Internet: Yes
Sq. Ft: 1,457
Floors: 1
Entrance Floor: 1
Bedrooms: 2
Beds: QFTC
Bunks: No
Baths: 2
Normal Occupancy: 4
Sleeps: 6
Max Occupancy: 7
Parking: 2
Checkin: 05:00 pm or later
Checkout: 11:00 am or earlier
Website: RedCedarCabin.com
Manager: By the Sea Vacation Rentals
BED CODES: K=King, Q=Queen, F=Full, T=Twin, C=Futon Couch, M=Mattress, A=Air Mattress, L=Sleeper, S=Sofa, U=Trundle Bed, D=Day Bed
Cobblestone Cottage is just a stone's throw from the great Pacific Ocean. Waiting for you across the road and beyond the trees are miles and miles of wide sandy beaches.
Property
No Smoking Unit
Long Term Rentals Welcome Unit
Child Friendly Unit
Minimum Rental Age is 25 Unit
Clam Cleaning Station Neighborhood
CO Detector(s) Unit
All Dogs Allowed Unit
Outdoor Furniture Unit
Hairdryer Unit
Full Kitchen Unit
No RV or Tent Facilities Unit
Events Allowed Unit
Ocean Front Area Neighborhood
Telephone & Free Nation Wide LD Unit
Smoke detector Unit
Two Car Parking Unit
Queen Futon Unit
Electric Fireplace Unit
Fire Extinguisher Unit
Smoke detector(s) Unit
Setting
Village Area Neighborhood
Water Front Area Neighborhood
Beachfront Area Neighborhood
View
Partial Beach View Unit
Kitchen
Picnic Table Unit
Electric Gas Unit
All Sundries Provided Unit
Dishwasher Unit
Coffeemaker Unit
Refrigerator Unit
Propane Barbecue Unit
Cooking Wares Unit
Flatware Unit
Plateware Unit
Oven Unit
Pots & Pans Unit
Refrigerator - Freezer Unit
Cooking Range Unit
Microwave Oven Unit
Glassware Unit
Bath
Basic Soaps Unit
Cleaning
Cleaning at Departure Unit
All Linens Provided Unit
Clothes Washer Unit
Clothes Dryer Unit
Convenience
Boat Ramp Area, 5 Miles
Self Service Accommodations Unit
Kitchen Table Unit
Wheelchair Inaccessible Unit
Family Friendly Unit
Unreliable Mobile Phone Coverage Unit
Public Busses Neighborhood, 5 Blocks
Catholic Church Area, 16 to 20 Miles
Evangelical Church Area
LDS Church Area
Protestant Church Area
Espresso Stand Area, 1 Mile
Post Office Neighborhood, 6 Blocks
Free Parking Unit
Pharmacy Area, 10 Blocks
Services
High Schools in Area Area, 2 Miles
Onsite Spa & Salon Area, 1 Mile
Convenience Store Neighborhood, 2 Blocks
Medical Clinic Area, 8 Blocks
Hospital Area, 21 to 25 Miles
24 Hour Assistance Telephone
Small Plane Airport Area, 21 to 25 Miles
ATM Area, 3 Miles
Banking Area, 21 to 25 Miles
Spa Area, 1 Mile
Gift Shops Area, 1 Mile
Grocery Store Area, 1 Mile
Shops Neighborhood, 3 Blocks
Hair Salon Area, 1 Mile
Full Service Restaurants Area, 1 Mile
Entertainment
Playground Area, 2 Miles
DVD Player Unit
Cable TV Basic Channels Unit
Beach Campfires Allowed Neighborhood
Televisions Unit
Moive Theatres Area, 1 Mile
Arcade Games Area, 21 to 25 Miles
Television Unit
Art Gallery Area, 21 to 25 Miles
Bingo Gambling Area, 21 to 25 Miles
Casino Gambling Area, 21 to 25 Miles
Activity
Hiking Trails Area
Moped Rentals Area, 8 Blocks
Shelling Neighborhood, 2 Blocks
Biking Neighborhood
Bird Flyways Neighborhood
Beach Combing Neighborhood
Birding Neighborhood, 1 Block
Snorkeling Area, 2 Miles
Yoga Classes Area, 4 Miles
Kayak Rentals Area, 4 Miles
Dune Buggy Rentals Area, 1 Mile
Surf Board Rentals Area, 1 Mile
Business
High Speed Wireless Internet Unit
Sports
Golf Courses Area, 1 Mile
Saltwater Fishing Neighborhood
Bowling Alley Area, 21 to 25 Miles
Paddle Board Rentals Area, 5 Miles
Hiking Area, 2 Miles
Scooter Rentals Area, 1 Mile
Fat Tire Beach Bike Rentals Area, 16 to 20 Miles
Ocean Swimming Neighborhood, 2 Miles
Stand Up Paddle Board Area, 5 Miles
Scuba Diving Area, 1 Mile
Skydiving Area, 50 Miles or more
Surfing Area, 5 Miles
Tennis Court Area, 2 Miles
Attraction
Synagogue Area, 50 Miles or more
Tavern Area, 2 Blocks
Wildlife Viewing Neighborhood
Wineries Area, 41 to 50 Miles
Windsurfing Area, 1 Mile
Public Parks Area, 2 Miles
Churches Neighborhood, 6 Blocks
Rain Forest Area, 31 to 40 Miles
Scenic Driving Area
Museums Neighborhood, 2 Miles
Live Music Area, 1 Mile
Farmer Market Area, 2 Miles
Farm Stores Area, 10 to 15 Miles
National Parks Area, 26 to 30 Miles
Bathroom
Bath Tub-Shower Combo Unit
Nearest
Restaurant Area, 1 Mile
Beach Unit, 2 Blocks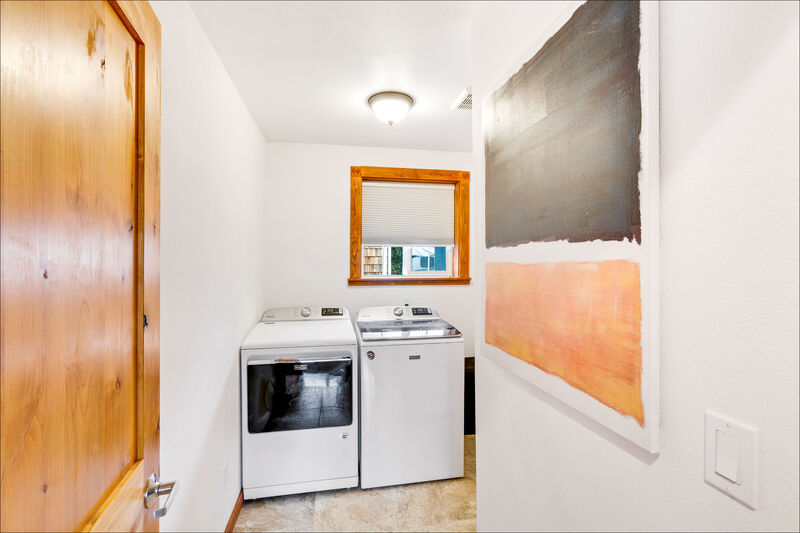 New property - Be one of the first to leave a review
It's a fine place to stay. You are bound to love it. We'll make your stay comfortable and affordable. Then stop back here to tell us what you think.
Favourite Place
This is one of our favorite places to stay and the location is great for hiking in Mount Rainier NP, and for hiking in the surrounding national forest area
Well stocked
The house is well appointed and very conveniently located. We loved the cute white lights hanging up inside and outside!
Email Manager
Already a member? Click to login
Not a member? Request info below
Say you saw Cobblestone Cottage House (1557) on RedCedarCabin.com